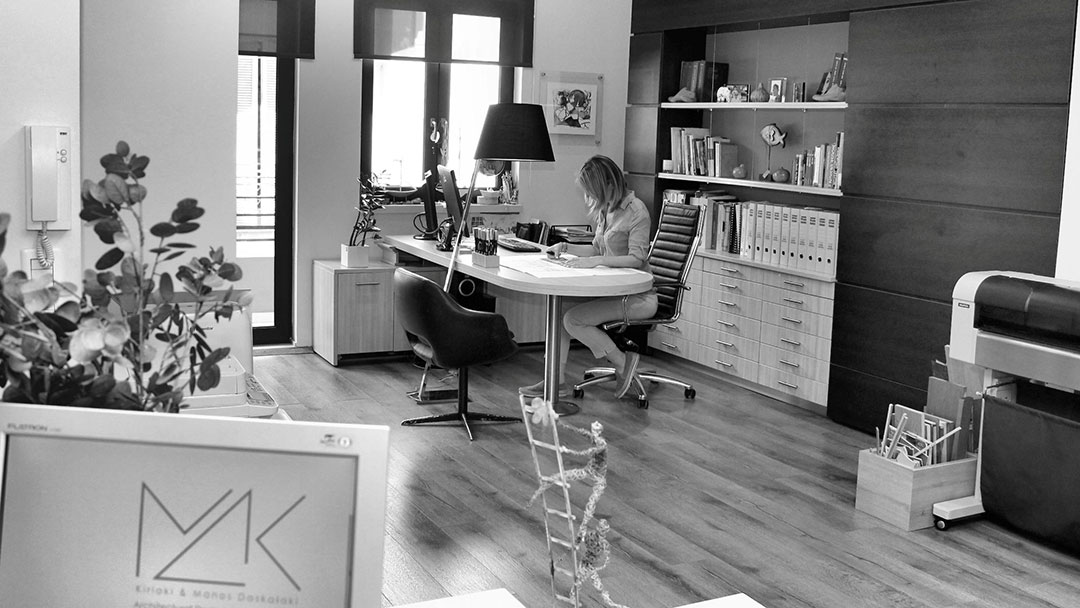 kmd architecture + construction office, located in Heraklion Crete, is created in 2007 by Kiriaki Daskalaki and Manos Daskalakis as a continuation of a separate multi-year study and construction experience respectively and is a sequence of Michael Daskalakis' technical office, who started his activity in 1975.
With fresh ideas and passion, we creatively combine our fields: architecture and construction and we provide a wide range of services: from design, planning and licensing to supervision, construction and management of building projects of various sectors and sizes.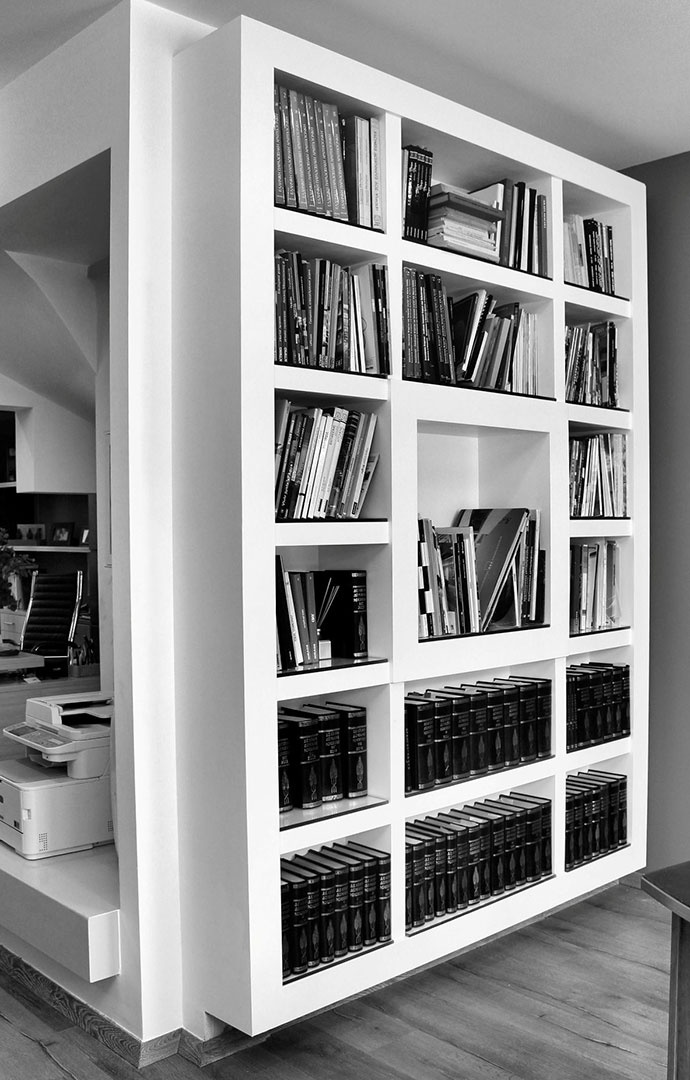 Our projects, both public and private, include houses, residential complexes, office buildings, schools and shops, while we are active in the renovation and interior design of residences, business premises, hotels, in restoration of buildings and in designing of furniture and utensils.
With inspiration and method, we approach each project separately, guided by the customer's personal needs. In constant collaboration with them and targeting at uniqueness, we aim to produce projects that are distinguished for their strong identity, high aesthetics and functionality.
We take advantage of the natural, historical and architectural peculiarities of each place by presenting projects inspired by respect for traditions and the environment.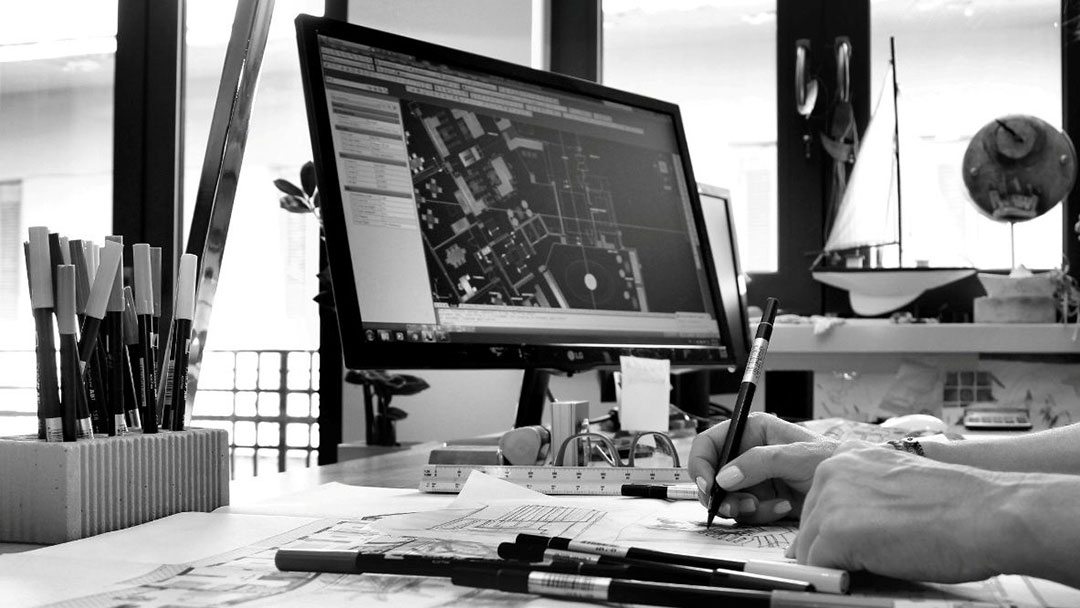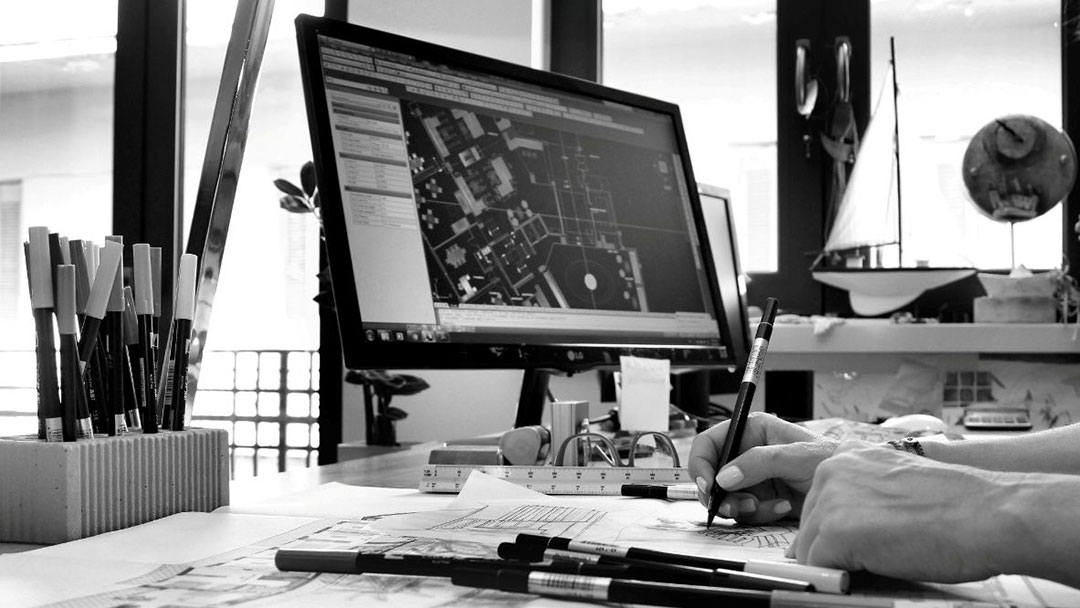 Approaching design and construction as a whole, we approach each project globally with a wide range of realistic scenarios, in order to adopt the best solution and our constructions to be inspired by their aesthetic and manufacturing quality.
The fundamental approach of each building project is bioclimatic architecture. From the initial concept we take into account parameters and choose simple bioclimatic strategies that contribute to high energy efficiency.
We are accompanied by a select team of professionals from other specialties (civil engineers, topographers, mechanical engineers, lighting and acoustics consultants) who have the best know-how and expertise to meet the specific requirements of each project.
In the field of construction, we emphasize the use of materials of guaranteed quality and their proper application. We are enriching our multi-year construction experience with the search and the use of new technologies in order to ensure the best possible result. We place particular emphasis on project management through consistent compliance with budgets and work schedules.
We always maintain the coordinating role in all phases of design and construction, working with customers, consultants and contractors from the original concept, design to implementation.
Kiriaki Daskalaki
Architect
Kiriaki Daskalaki was born in Heraklion, Crete, in 1970. She studied architecture at the National Metsovio Technical University of Athens and obtained her degree in 1997. She has lived and worked in Athens for the first ten years of her professional career while at the same time she has maintained an architectural office in Heraklion, with main occupation residences and commercial shops. Between 2001 and 2007 he collaborated with the "Pantazis – Raptis" office, gaining valuable experience in public and private projects. In 2007, she transferred her professional activities to Heraklion, Crete and established, together with Manos Daskalakis, the kmd architecture + construction office.
From 2006 to the present day, she has been registered in the Public Works Contractor's register and has a B' class diploma in classes 06 (architectural studies of building projects) and 07 (special architectural studies).
Manos Daskalakis
Project Management and Construction
Manos Daskalakis was born in Heraklion Crete in 1971. In 1991, he completed his studies and obtained a diploma in the management of projects and constructions. Between 1994 and 2002, and after completing his military service, he has been working with construction companies as a construction project manager of private projects with high budgets throughout Greece.
In 2002, he returns to Heraklion and undertakes the Daskalakis Technical Office, where he begins to work in the field of construction using the "turn-key" system. In 2007 he is working with Kiriaki Daskalaki and establish the kmd architecture + construction office.